Two of my favorite songs are both about the Lady of Shalott. Lady of Shalott is a Victorian ballad written by
Alfred Lord Tenneyson. It's a Arthurin tale of a women who was lost in day dreams who watches the world of Camelot from her mirror. It really a tragic tale of how she breaks her own heart in but it is still so very lovely.
This is Loreena McKennitt version of the poem, some of the verses are left out so you can read the whole ballad here. Her voice is so lovely it just makes the words come alive in my head, and I just want to dance around whenever I listen to it.
Next song also comes from the Lady of Shalott but is very different. Emille Autumn is one of my favorite musicians, her voice is so very haunting, and she sings about very unique topics.
Her song had a darker feel then Loreena's but I still find is so lovely.
Now I will leave you with some lovely images created about our lovely Lady.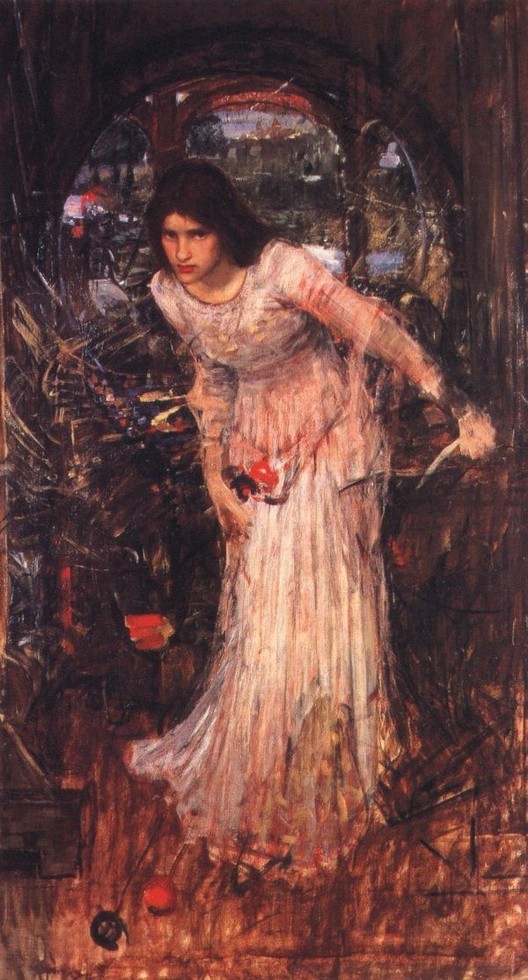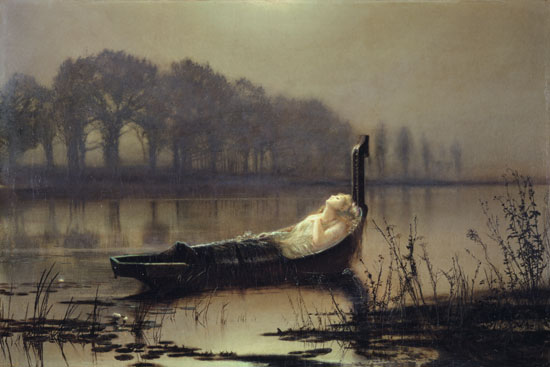 From Anne of Green Gables as she recited the ballad